Valentine's day has always been special for many, be it for young or old lovers/couples or product & services companies. It is a special time for people sharing and caring and also for people selling different products in the name of love. Whether you are planning for a special time with your loved one or want to stay back in your room with plans of candle light dinner. There are various patterns and trends that affect your decisions. There is a great amount of marketing and planning behind your purchases and use of services.
Brands and firms plan way ahead to reach out people interested in their products or services. Building a Valentine's Day buzz is all about knowing your audience and finding a strong way to reach out your customer's – user-generated content is becoming a popular strategy for better results.
For some companies, the holiday season ends at New Year's. They pack away pumpkin candies, Christmas trees, Santa Clauses, breath in, breath out, and get back to normal everyday marketing. The closer it gets to February, 14th – another great commercialised holiday – the more they feel like they're missing out. But for one reason or another, these brands can't simply paint their stores pink, give out candies, or start selling jewellery out of nowhere. And what's left?
If you've always wanted to jump in on Valentine's marketing bandwagon, but weren't sure how to do that, this post is for you.
If you've never wanted to jump in on Valentine's marketing bandwagon, but wouldn't mind looking at the creative and fun marketing campaigns anyway, you can read the post, too.
Here are some Valentine's day campaigns and examples for you.
1. Dunkin Donuts
Valentines Day out of home series by Zuhair Mir
2. Melissa
3. Tidal
Tidal Valentine's Day Campaign
4. Dairy Milk Silk
5. Rose Against the Machine
6. Swatch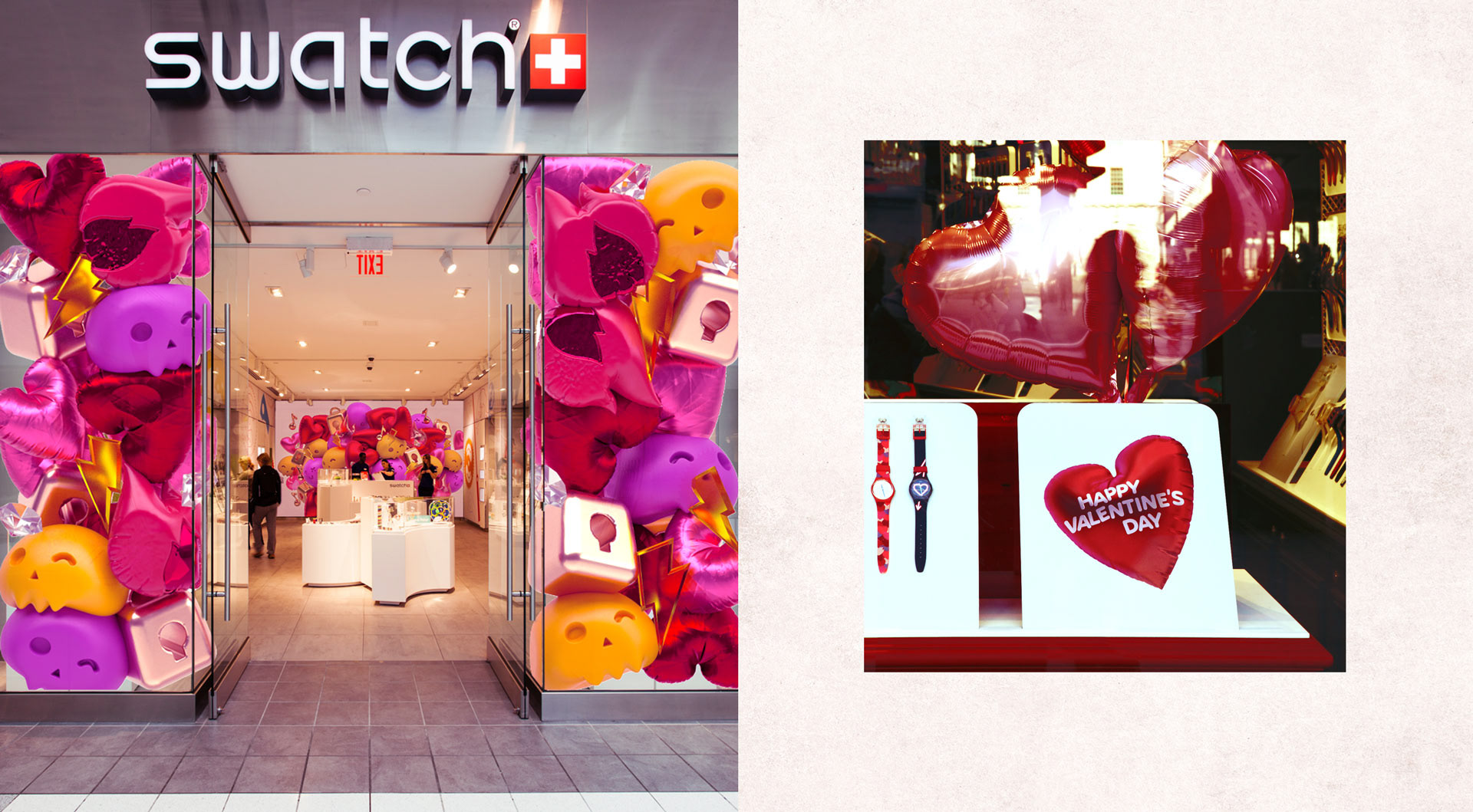 7.  Oldie's
Key takeaways:
So, what should a brand do on Valentine's if they aren't selling candies, jewellery or flowers? Let's draw some conclusions from the campaigns above:
1. Make a parody: steal the thunder of the aforementioned types of companies.
2. Think about singletons as well as couples. Remember that love can be for a friend, parents, children, pets, hobbies, society…
3. Go controversial (in a sexy way).
4. Employ user-generated content whenever you can.
Do you make anything special out of your business for St. Valentine's? If so, what do you do? Please share your thoughts in the comment section below!