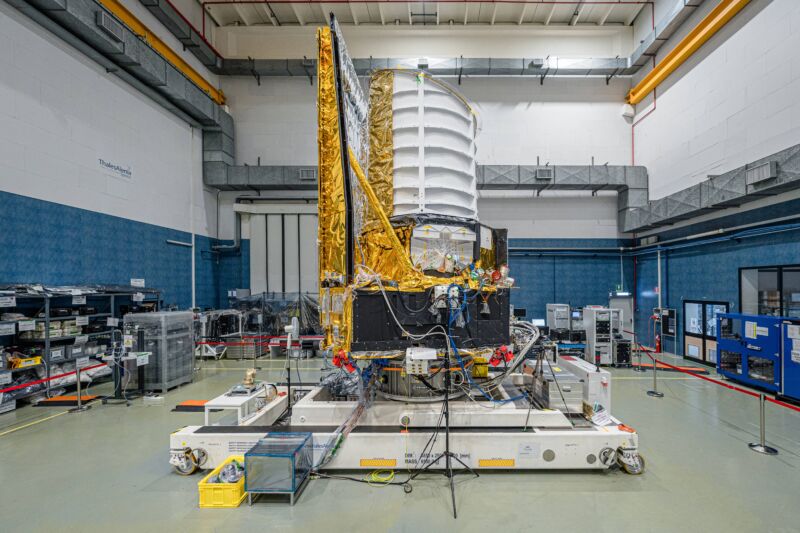 The author of this piece is part of the team that has helped developed the Euclid mission.
The European Space Agency had been on the verge of launching the billion-euro Euclid satellite, which is designed to address the most pressing unsolved questions in astronomy: What are the true natures of dark matter and energy? ESA had scheduled a March 2023 launch for Euclid from French Guiana—but it was on a Soyuz rocket. The war in Ukraine brought an end to Soyuz operations from Guiana and started a period of uncertainty for Euclid's team.
Keeping Euclid in storage could cost 100 million euros per year and put its entire scientific team and infrastructure in standby mode, potentially compromising European leadership in space-based observational cosmology. The partner ESA has used for almost all its launches, Arianespace, is building what should be a good backup launcher, the Ariane 62. But that rocket has not flown yet, and with each passing month, its test flight date slips further. Once it's ready, Euclid would not even be the first Ariane 62 launch: at least four other satellites are in the queue before it.
Read 12 remaining paragraphs | Comments